Sandwich Aquamarine Glass Banquet Whale Oil Kerosene Lamp Brass Marble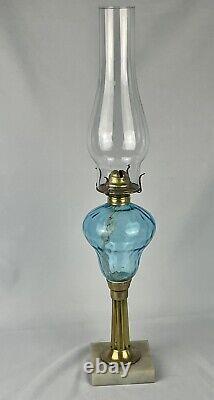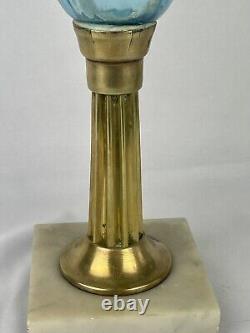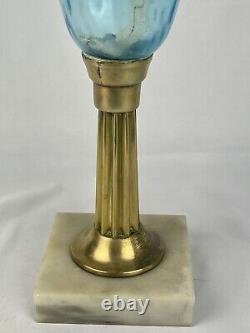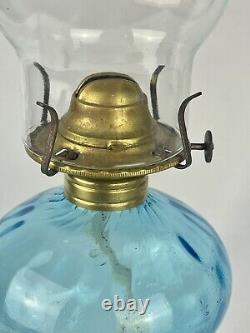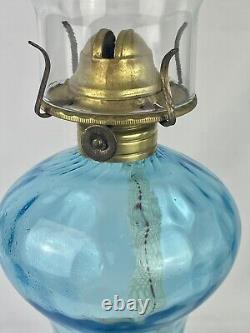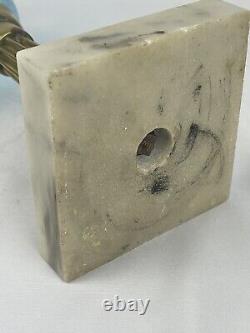 This is a beautiful antique oil lamp with a unique marble base that is sure to add elegance to any space. The lamp is made of glass and brass with an oiled finish, and is a collectible item that will surely be treasured by its new owner. The lamp is a type of banquet whale oil kerosene lamp. This glass oil lamp was made in the United States and features the beautiful aquamarine color that is characteristic of Sandwich glass.
It is in excellent condition and has not been modified. This lamp is perfect for anyone who appreciates vintage and antique items, and is looking to add a touch of history to their home.

---