Rare Patented 1911 Antique EAPG Magnesium Glass Oil Finger Lamp Scovill Burner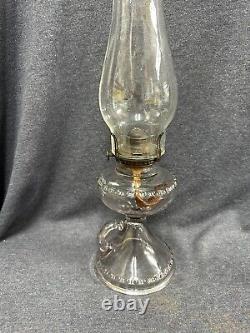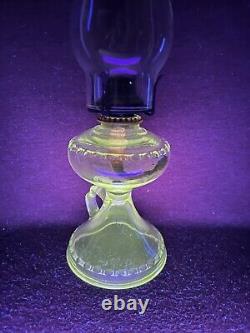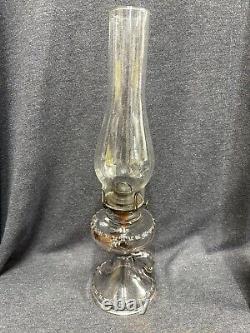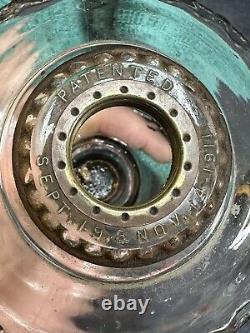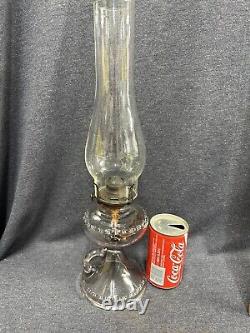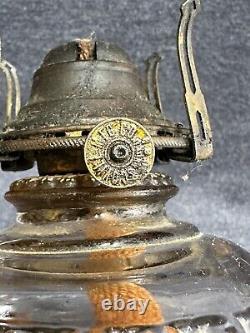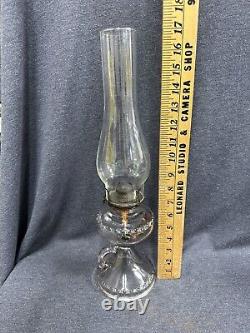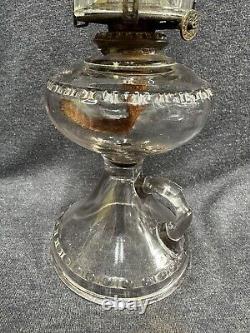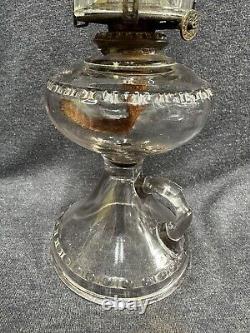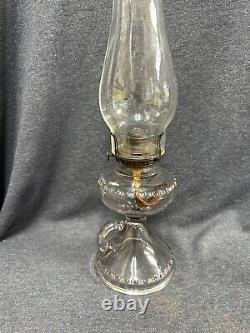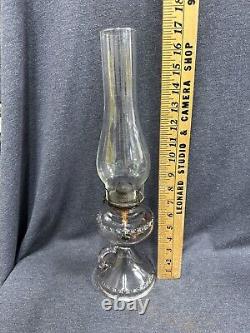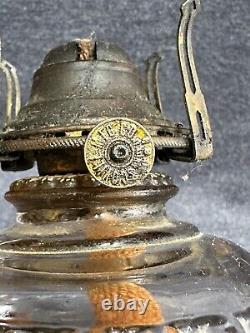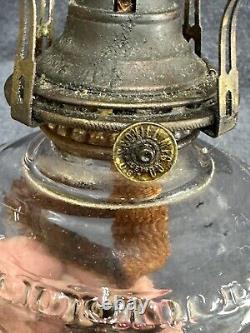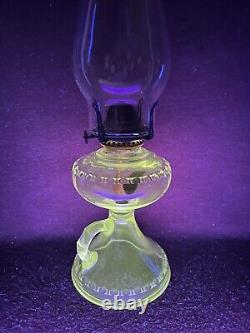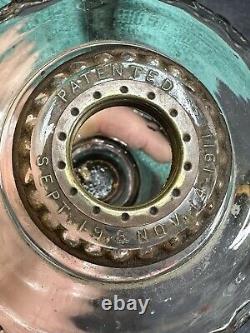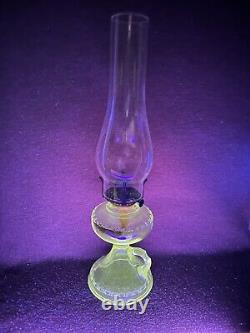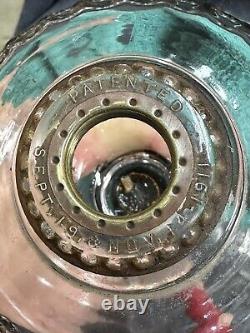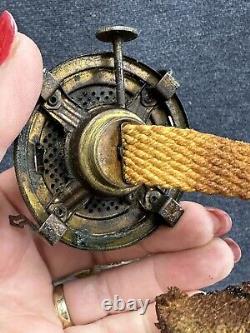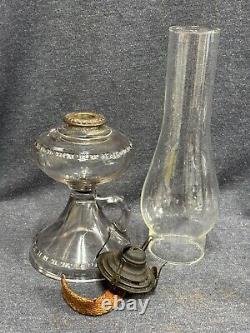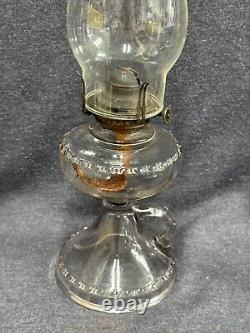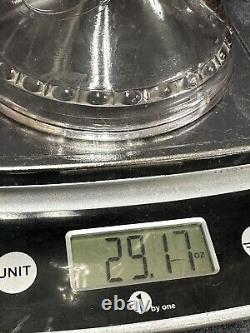 There are manufacturing flaws due to the era it was produced. Slight purple/gray hue to the glass in this lamp due to the magnesium content which makes it glow under black light. Dated in glass around the neck of the lamp. The Magnesium content of the glass causes the glow under black light. Magnesium was used to clarify the color of clear glass from about 1860 through 1915.
The resulting glow under black-light helps to date the lamp and also makes for great Halloween decor. Please look at pictures for more details.

---