Marble Column Bass Blue Enameled Oil Lamps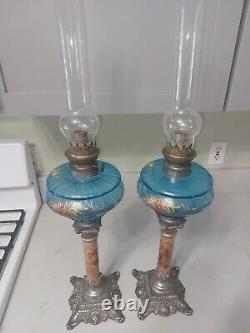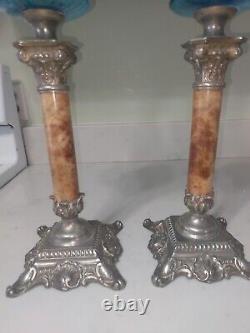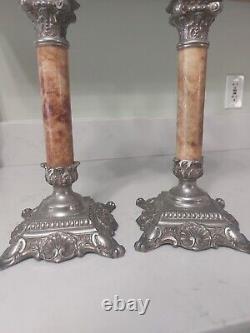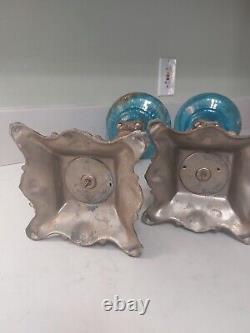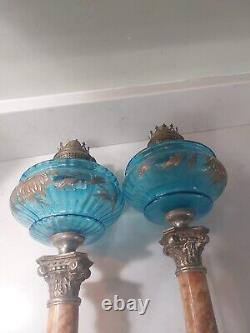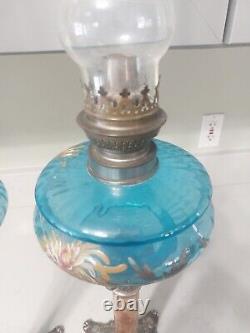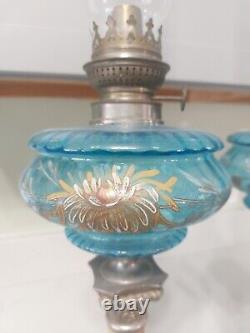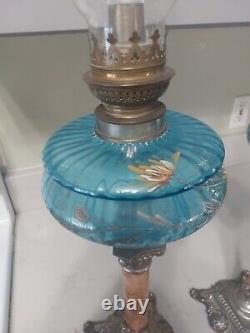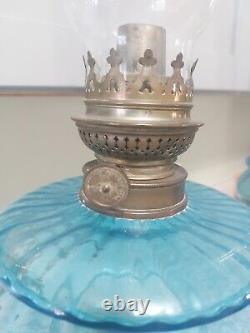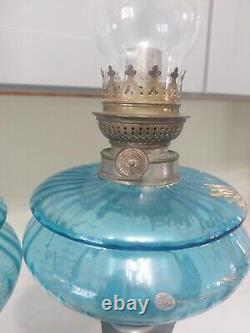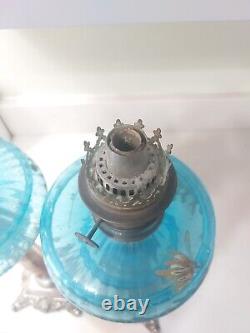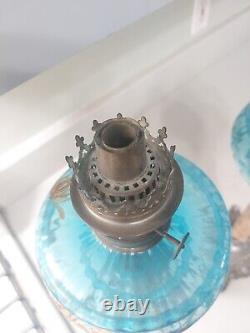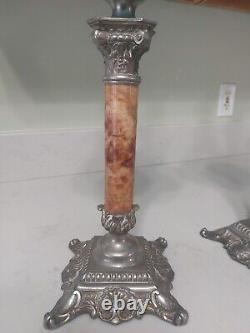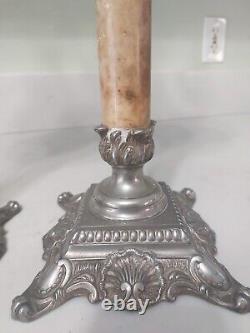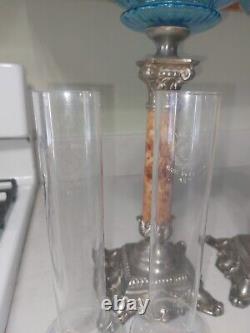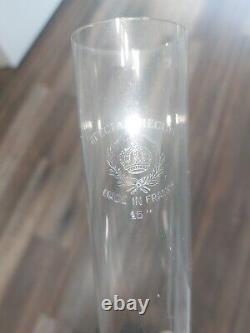 I have a rare pair of antique Victorian era oil lamps with original chimneys. The columns look like brown marble.
They are in very good undamaged condition. They measure about 20 tall to the top of the burner. I have not used these, but the burners are in great shape, and I would bet that they would function.

---